Am 08. Oktober 2020 haben wir in Frankfurt (Oder) in der Friedenskirche eine Schülerdebatte mit 45 Deutschen und Polnischen Schüler*innen organisiert. Dabei wurden zum Thema "European Green Deal" in drei Gruppen (Mobilität, Energiewende und Biodiversität) zu einer grüneren und besseren Zukunft ausgearbeitet.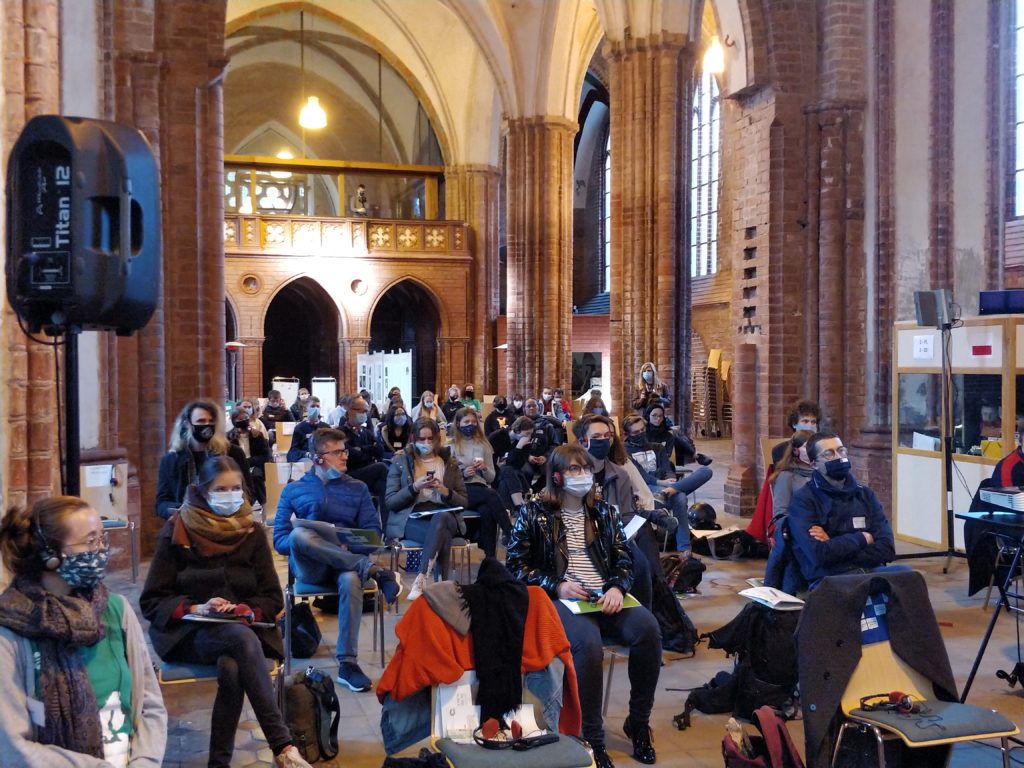 Die ehrenamtlichen JEB-Betreuerinnen haben dabei Input gegeben und die Gruppenphasen moderiert und geleitet. Professionelle Dolmetscher haben simultan übersetzt und das Hygienekonzept hat für eine sichere Veranstaltung gesorgt.
School Debate "European Green Deal"
On the 8th November 2020 we organised a school debate in Frankfurt (Oder) in the Friedenskirche (local church) with 45 Polnish and German pupils. The overall topic was the European Green Deal and in three subgroups (Mobility, Change to alternative Energyproviding and Biodiversity) the pupils worked on proposals and demands for a green and better future.
The Young European Federalists (voluntary helpers) have given firstly some input and moderated and supervised the group discussions afterwards. Professional interpreters have interpreted simultaneously and there was a hygiene concept in place to ensure a safe event.