The Junge Europäische Bewegung Berlin-Brandenburg (JEB) is a non-profit, independent and non-partisan youth association. What unites us and is particularly close to our hearts is the European idea. Europe is our future - and we want to have our say and help shape it. Because the new, united Europe should become our Europe!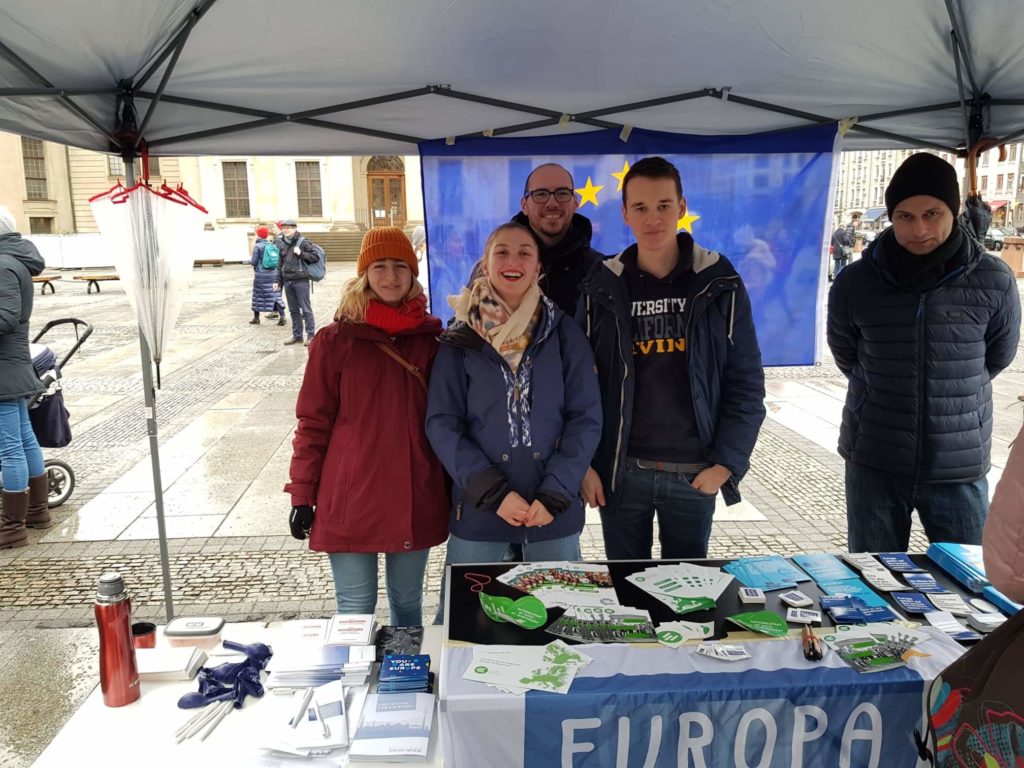 Events
SIMEP (Online)

09.12.2020
Du hast schon einmal an einer SIMEP teilgenommen und möchtest gerne einen Blick hinter die Kulissen werfen? Du hast schonmal ...

Planspiel: EU und Menschenrechte

10.12.2020
Das Europäische Parlament hat im Juni 2020 die "Europäischen Strategie zugunsten von Menschen mit Behinderungen für die Zeit nach 2020" ...
Die Simulation Europäisches Parlament (SIMEP) wurde 1999 von der JEB ins Leben gerufen und hat seither über 5000 Schüler*innen für Europa begeistern können. Für zwei Tage schlüpfen die Teilnehmenden in die Rolle von Europa-Abgeordneten und diskutieren in Fraktionen, Ausschüssen sowie im Plenum über aktuelle kontroverse europapolitische Themen.
Making Europe tangible and experienceable in your own city - is that possible?
We followed up this question and designed a tour that will discover Europe in Berlin together with you. We want to take on new perspectives and find the unrecognised Europe in the everyday elements, places, people and buildings of our city.